Ivahnenko O.V.
---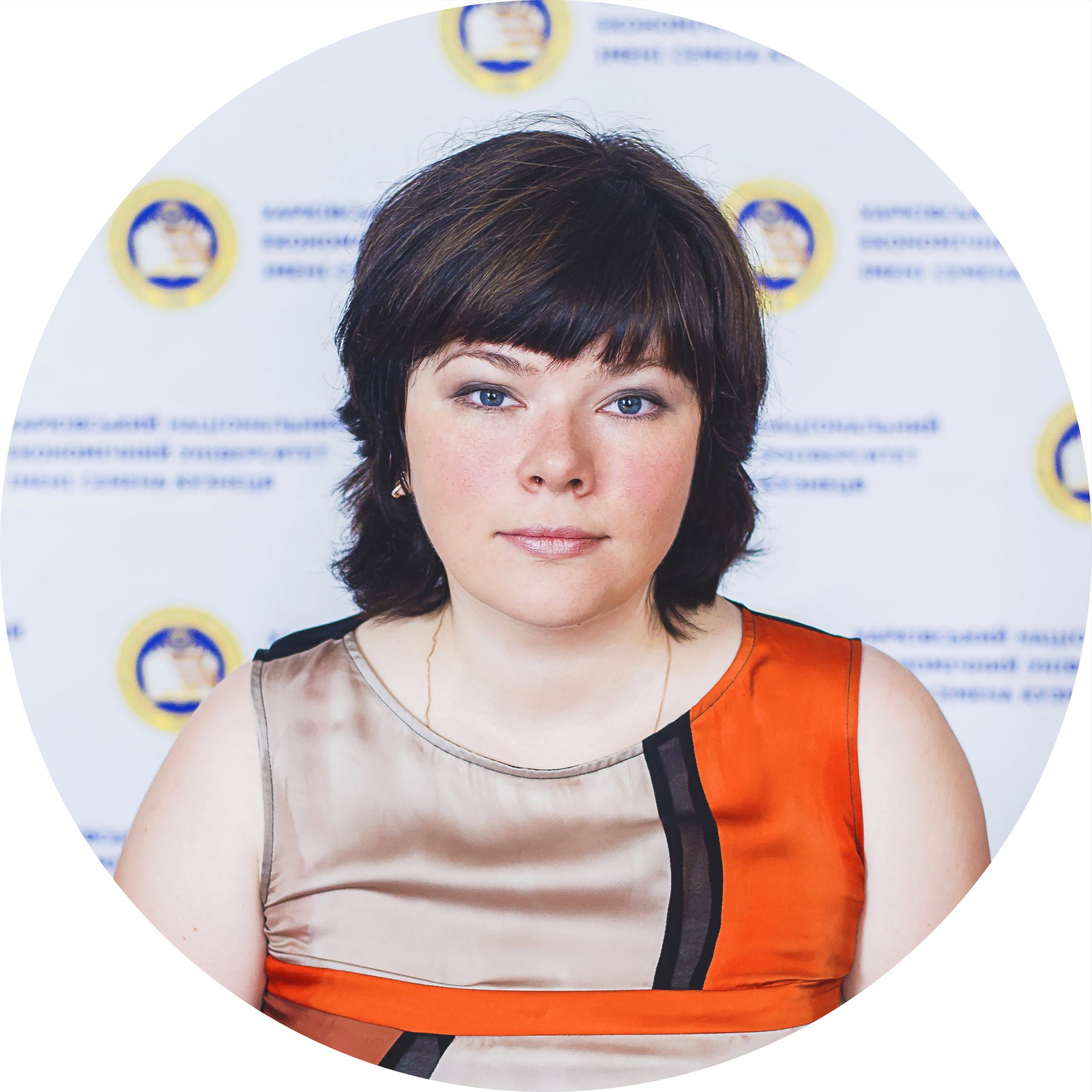 GENERAL INFO
PhD in Economics, associate professor of Economic cybernetics Department

ov.ivahnenko@gmail.com

About myself
Participated in organizing and conducting a series of international scientific-practical conference "Modern problems of modeling socio-economic systems", in particular, was responsible for the section "model evaluation and analysis of the labour market. The participant of the VII Russian summer school in labor Economics, Higher school of Economics. Participant of the international Grant "models of assessment irregularity and cyclic dynamics of the socio-economic development of regions of Ukraine and Russia". Participation in the development of filled and maintaining the web site of the Department.
Core competences
general econometrics and forecasting methods,
spatial econometrics,
social policy,
economic development and regional economy,
labor markets, distribution of incomes and wages.
SCIENTIFIC ACTIVITIES
Research interests
main direction

diagnostics of a condition and dynamics of development of regional labour markets;
methods and models for assessment of heterogeneity of development of regional systems, in particular regional labour markets;
the uneven and cyclical as determinants of socio-economic systems of macro and meso level.

current interests

the impact of the minimum wage on income generation of the population;
methods and models of assessment of income distribution and wages.

other research experience

simulation of the financial flows at macro level;
modeling of the process of correcting imbalances of development of regional systems with the use of tax levers.
Publications
60 publications (7 joint monographs, 23 articles and 7 methodical works).
ADDITIONAL
Education and Training
| | |
| --- | --- |
| 2014 | "Methodology and technology of modern data analysis on STATISTICA» powered by StatSoft, Russia |
| September, 2014 | "Mathematical models in economics and computer implementation (Prognoz Platform)" powered by Prognoz, Russia |
| August, 2014 | "1C: Trade Management for Ukraine" from Aster-Consulting, Kharkiv, Ukraine |
| August, 2014 | "PARUS-ENTERPRISE 7.40" from the corporation Parus, Ukraine |
| July, 2012 | VI Russian Summer School in Labor Economics (RSSLE-2012), which was given by National Research University Higher School of Economics, Moscow, Russia |
| April, 2012 | V Scientific and methodical seminar "Computer Modeling in Education", Krivoy Rog, Ukraine |
Skills and Knowledges
Microsoft Office, Eviews, Statistica, Prognoz Platform, R
Languages
English (upper intermediate, Cambridge ESOL Entry Level Certificate in ESOL International (Business English) (Entry 3, В1))
Russian (native)
Ukrainian (native)
Scholarships and awards
| | |
| --- | --- |
| 2012 | diploma of Kharkiv national University of Economics for the victory in the contest "Scientific and pedagogical start. |
---

1,255